Instituisaun
BNCTL estabelese iha 2011 baseia ba Dekretu Lei Nu. 3/2011, iha 26 Janeiru, transforma an husi Instituto Mikrofinansas (IMfTL), ho Kapital Sosial oras ne'e dadaun USD millaun 44 (inklui ho resultadu ne'ebé retidu). Estadu Timor Leste sai nain ba BNCTL no oras ne'e dadaun sai hanesan Uniku Banku Timor nian.
Banco Nacional de Comércio de Timor-Leste (BNCTL) sai hanesan Banku Komersiu Timor nian ne'ebé nia nain maka Governu. BNCTL transforma an iha Jullo husi Instituto Microfinansas Timor-Leste (IMfTL), ne'ebé establese iha 2001. BNCTL hanesan banku ne'ebé bo'ot liu iha TImor-Leste, hare'e husi numeru ajensias nian no mos numeru kliente nian. Hanesan uniku banku ne'ebé eksklusivamente pertense ba Estado, BNCTL sai hanesan banku ofisial Governu ni'an ba pagamentu salariu funsionaru publiku nian, benefisiariu sosial sira no mos ba previdensiarius sira.
Oras ne'e daudaun, BNCTL operates a network of 14 branches and employees over 250 people. The bank currently has the largest network and clients in the country with 13 branches and several agencies, operates more than 20 ATMs and POS including mobile banking vans serving people in the most remote areas of the territory.
Logo no Benchmark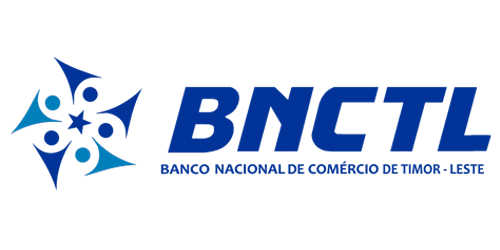 Visaun ho Misaun
To provide affordable banking services to all people reside in rural and urban areas of the country
In compliance with the vision statement, BNCTL is now has 13 branches in 13 municipalities, including 7 units in Dili, the capital of Timor-Leste, 27 ATMs, more than 30 POSs and 13 mobile banking vans enabling BNCTL to bring the banking services to people living the most rural and remote areas of Timor-Leste.
BNCTL enjoys rapid and significant growth in its business and operations since its inception in 2011. Despite of the expansion, the Bank consistently manages to maintain its performance key ratios within benchmark as shown in the below graphs.
BNCTL has been given unqualified opinion by accredited external auditors for last 5 years in the row, meaning the BNCTL financial statements were presented fairly, the bank's operations and financial positions are in accordance with the Generally Accepted Accounting Principles (CGAP). As of April 2019, approximately 290k customers entrusted their accounts with BNCTL and therefore according to the Banco Central Timor-Leste (BCTL), the Timor-Leste's Central Bank 2018 Financial Inclusion Report, BNCTL has 69% of bank's clients market share.
BNCTL has been constantly progressing towards a fully operating commercial bank as a full fledged financial institution by catering its services for all categories of customers including small businesses, individuals and micro finance customers. Advancements in technology and communications has enabled BNCTL to digitalized its services in the most effective, efficient ways and secure.
BNCTL is currently being managed by 5 board members appointed by the shareholder with the supports from managers and about 300 staff members. BNCTL is fully committed to digitalize its services and therefore it aims to fully use the advance IT to support its operations and businesses, risk and compliance management including reporting by 2020.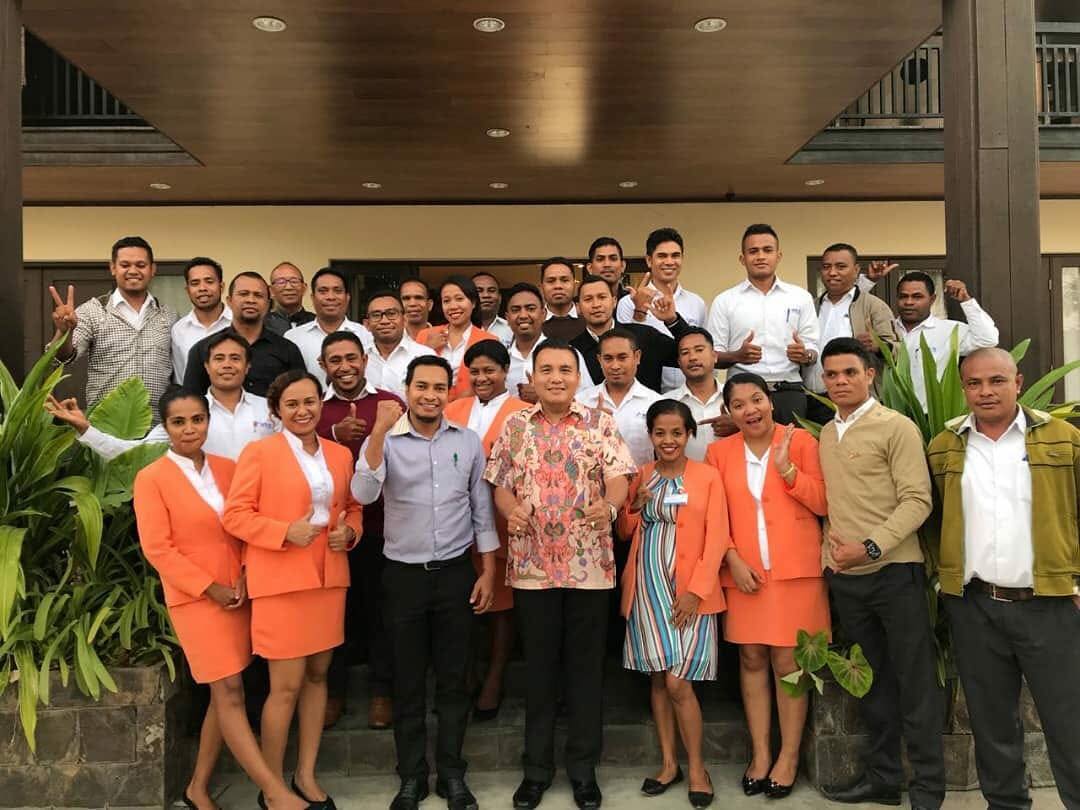 In order to materialize BNCTL plans, in 2016 a Transformation Program sponsored and funded by the Asian Development Bank (ADB) was established to enable BNCTL to advance further by changing the way the bank operates from an old fashioned to a modern bank. A few key aspect of this program are the replacement of bank core banking system from MBWIN to T24, a powerful CBS used in more than 700 banks across the World, establishment of delivery channels such as ATMs, and POs, development and roling out new banking products and services that were catered in accordance with clients desires, strengthening the bank internal control, risk management and compliance. The chief and ultimate objectives of these efforts are to permit BNCTL customers to benefit the banking services, everywhere and anywhere, anytime, at the most minimum cost and risks.
With the BNCTL's unique shareholder directive and the Management plans and strategies, the Bank determines grow its business and customers base by catering its business to the targeted and nieche markets, reaching out community in the rural and urban areas with affordable, convenient banking services, ensuring that the trust in BNCTL is protected at any time by having strong risk and internal control in place all the time. As the only state bank, BNCTL stand still in the front line to support and catalize the economic growth and development of the country throughout its banking services. Growing in partnership for all, leaving no one behind.